Aluminum Ingot is an ingot added by Tinkers' Construct
Crafting
[
]
Uses
[
]
Aluminum can be smelted in a smeltery, for 144 mB of Molten Aluminum.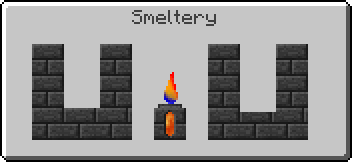 Aluminum is used in making Empty Canisters, which can be used to craft Heart Canisters.
The metal is extremely common in the underground, compared to copper and tin. There is also more of a concentration of aluminum oreberry bushes to be found in your travels if you decide to mine in caves. It has the same mining strength as iron, so have at least stone-level tools while mining.
See also
[
]