Visit the Minecraft Wiki for basic information about Chest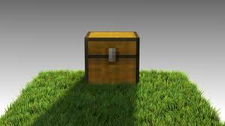 Chests are standard Vanilla items capable of holding 27 stacks of items, and twice that amount in a double chest.
When you break them they drop all their contents.
They are crafted by making a ring of planks, same as the recipe for the furnace (only furnaces use cobblestone).
You turn a regular chest into a double chest by placing them directly next to each other. If you break it in half it will drop its items no matter where you put them in the double chest's inventory.
A chest cannot be placed directly next to a double chest.
Uses
[
]
It is used in the recipes of Pattern Chest, Reinforced Chests, Bag, Storage Capsule Station, and Secret Chest.
Vanilla Blocks
Natural

Air

• Bedrock • Clay • Cobblestone (File:Moss Stone.png Moss) •File:Cobweb.png Cobweb • Dirt • File:End Portal.png End Portal • Fire • File:Grass Block.png Grass Block (File:Mycelium.png Mycelium) • File:Gravel.png Gravel • Ice • File:Monster Egg.png Monster Egg • File:Monster Spawner.png Monster Spawner • File:Sand.png Sand • File:Sandstone.png Sandstone (File:Smooth Sandstone.png Smooth • File:Chiseled Sandstone.png Chiseled) • Obsidian • File:Snow.png Snow • Stone • File:Stone Bricks.png Stone Bricks (File:Cracked Stone Bricks.png Cracked • File:Mossy Stone Bricks.png Mossy • File:Chiseled Stone Bricks.png Chiseled)
Manufactured
File:Bookshelf.png Bookshelf • File:Bricks.png Bricks • File:Cobblestone Wall.png Cobblestone Wall (File:Mossy Cobblestone Wall.png Mossy) • File:Fence.png Fence • Flower Pot • Glass ( Pane) • File:Iron Bars.png Iron Bars • File:Jack o'Lantern.png Jack o'Lantern • Ladder • File:Slabs.png

Slabs

• File:Snow.png Snow • File:Stairs.png

Stairs

• File:Wood Planks.png Wood Planks • Wool
Ore
File:Coal Ore.png Coal Ore • File:Diamond Ore.png Diamond Ore • File:Emerald Ore.png Emerald Ore • File:Gold Ore.png Gold Ore • File:Iron Ore.png Iron Ore • File:Lapis Lazuli Ore.png Lapis Lazuli Ore • File:Nether Quartz Ore.png Nether Quartz Ore • File:Redstone Ore.png Redstone Ore
Mineral blocks
File:Block of Diamond.png Block of Diamond • File:Block of Emerald.png Block of Emerald • File:Block of Gold.png Block of Gold • File:Block of Iron.png Block of Iron • File:Block of Quartz.png Block of Quartz (File:Chiseled Quartz Block.png Chiseled • Pillar)
Utility
File:Anvil.png Anvil • File:Beacon.png Beacon • Bed • Brewing Stand • Cake • Cauldron • Chest (File:Ender Chest.png Ender) • File:Crafting Table.png Crafting Table • Enchantment Table • File:Farmland.png Farmland • File:Furnace.png Furnace • File:Jukebox.png Jukebox • Sign • File:TNT.png TNT • Torch • Wither Skeleton Skull
Mechanisms
File:Button.png Button • Command Block • Dispenser • Daylight Sensor • File:Doors.png Door • File:Dropper.png Dropper • Fence Gate • Hopper • File:Lever.png Lever • File:Note Block.png Note Block • File:Piston.png Piston • File:Pressure Plate.png Pressure Plate (File:Weighted Pressure Plate.png

Weighted

)
Plants
File:Cactus.png Cactus • File:Carrots.png Carrots • File:Cocoa.png Cocoa • File:Dead Bush.png Dead Bush • File:Flowers.png

Flowers

• Grass (File:Fern.png Fern • File:Shrub.png

Shrub

) • File:Leaves.png

Leaves

• File:Lily Pad.png Lily Pad • Melon • File:Mushrooms.png Mushrooms • Potato • File:Pumpkin.png Pumpkin • File:Saplings.png

Sapling

• Sugar Canes • File:Vines.png Vines • Wheat
Liquids
File:Lava.png Lava • Water
The Nether
File:Glowstone.png Glowstone • Netherrack • File:Nether Brick.png Nether Brick (File:Nether Brick Fence.png Fence) • Nether Wart • File:Soul Sand.png Soul Sand
The End
File:Dragon Egg.png Dragon Egg • File:End Stone.png End Stone
Creative Only
Sponge
Technical
File:Active Redstone Repeater.png Active Redstone Repeater • File:Piston Moving.png Piston Moving • File:Burning Furnace.png Burning Furnace • File:End Portal.png End Portal • File:Flowing Lava.png

Flowing Lava

• File:Flowing Water.png Flowing Water • File:Glowing Redstone Ore.png Glowing Redstone Ore • File:Off-state Redstone Torch.png Off-state Redstone Torch • File:On-state Redstone Lamp.png On-state Redstone Lamp • File:Piston Arm.png Piston Arm • File:Nether Portal.png Nether Portal