Request for delete because this is a duplicate of http://hexxit.wikia.com/wiki/Kitty_Meteor 
Gamebuster19901 (talk) 20:20, July 7, 2013 (UTC)
Comet Kitties are exactly what they sound like. Little Kitties that crash into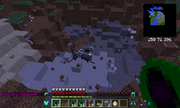 the ground like meteorites causing craters. Comet Kitties can fall in groups on 1, 4  8 or possibly more, usually 4.
Once the bombardment is done, the kitties are just normal Ocelots with glass helmets on. And they have 8 hearts of health in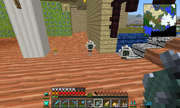 stead of 5. If they are bred with each other they produce a normal kitten (No glass helment).
.
Community content is available under
CC-BY-SA
unless otherwise noted.