Diamond Ore
ID
56
Stackable
Yes (64)
Type
Ore
Craftable
No
Smeltable
Yes
Added By
Vanilla
Visit the Minecraft Wiki for basic information about Diamond Ore
Diamond Ore is a material block added by vanilla Minecraft, and is considered the most valuable ore in the vanilla game. Previously it could only be found deep underground (below Y 15) but can appear at essentially any depth in Hexxit. This ore can be mined with a Pickaxe of Iron tier or higher.
Diamond Ore can be mined to drop one Diamond, possibly more if your pick is enchanted with Fortune. A Silk Touch pick will mine out the block itself, which can be placed or smelted to yield a Diamond as well.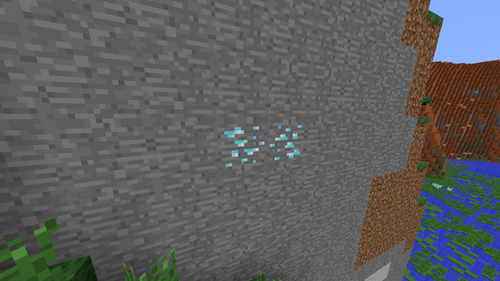 Community content is available under
CC-BY-SA
unless otherwise noted.