Encased Fire Jet
ID
Unknown
Stackable
Yes (64)
Type
Unknown
Craftable
Yes
Added By
Twilight Forest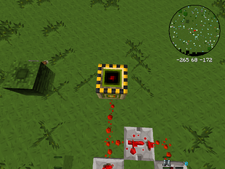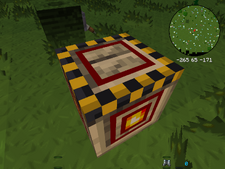 Encased Fire Jet is a new block from the Twilight Forest mod. The encased fire jet is a block that emits fire.
To use the Encased Fire Jet, simply place the jet on the ground and apply a redstone current. The jet will not turn on for a few moments, then will emit a large jet of fire. It will then shut off, and you need to reset your redstone input to run it again (turn off power; turn it back on). You can use a redstone current loop to power it to constantly keep the device on. Note the jet will ONLY emit fire vertically (towards the sky).
Community content is available under
CC-BY-SA
unless otherwise noted.