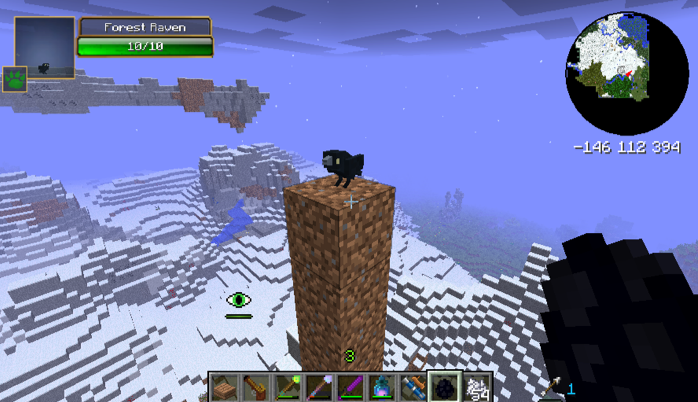 Forest Raven is a mob found in the Twilight Forest that is the Twilight Forest equivalent of the Bat in the overworld. Although Bats have only 3 hearts of health, Ravens have 5 hearts. Although their counterparts are capable of flying, Ravens do not fly away when approached and hop from block to block, flying low to the ground in short bursts. Like Chickens and Penguins, Ravens will fall from a high elevation by flapping their wings, preventing them from taking fall damage. Ravens cannot be bred or led with either wheat or seeds. Ravens are a fairly valuable mob, as their feathers are very valuable in the creation of the Magic Map Focus, which can be used to create the Magic Map, a very valuable item that can allow the player to easily note major landmarks and easily navigate large swaths of the Forest.
Community content is available under
CC-BY-SA
unless otherwise noted.