The Manyullyn Ingot (pronounced as "Man-YUL-in") is the Nether alloy, as it is called. It is made by putting 2 Cobalt ingots and 2 Ardite ingots (or 1 of each ore) together in a Smeltery. Manyullyn is one of the best materials in Hexxit. Overall, in Hexxit, Manyullyn is the strongest in Tinkers Construct.(with the exception of the Bane of Pigs) With a base attack damage of 4 (


) point of damage, you can wreck a lot of mobs with the addition of the Sharpness modification.
Very rarely, Manyullyn ingots can be found in various dungeon chests from Better Dungeons. 
Stats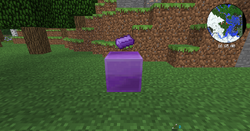 | | |
| --- | --- |
| Durability | 1,200 |
| Handle Modifier | 2.5x |
| Full Tool Durability | 3000 |
| Mining Speed | 9.0 |
| Tier | 5 (Manyullyn) |
| Base Attack | 4 () |
Uses
Manyullyn can be used like any other material. It can be used in making tool parts via Smeltery. When smelted in the smeltery, it yield 144mB of Molten Manyullyn. It can also be formed into a Manyullyn Block.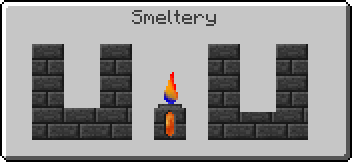 Community content is available under
CC-BY-SA
unless otherwise noted.