Quantum Block is a block added by qCraft.
Crafting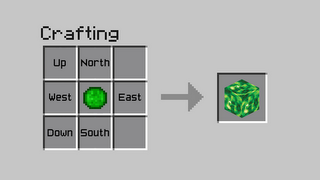 Usage
When the selected Quantum Block is placed, they will appear with the specific block depending on what direction was first observed as placed in the crafting section.
In order to use the Quantum Computer(replace with link) properly, four Quantum blocks must be placed in a certain pattern.