Shiny Baubles are white-yellowish beads added by Project Zulu and can be found in Labyrinth dungeon chests. They cannot be crafted, and their purpose is to be used in potion brewing.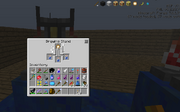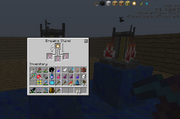 Adding a Shiny Bauble to Awkward Potions on a Brewing Stand creates Shiny Potions. 
The potion creates light around the user (similar to a torch) for 45 seconds (conflicting reports). However, the main use of a Shiny Potion is as a base for more useful potions. See the Shiny Potion page for more details. Chocobos seem to be attracted to these lights. This has been proved.